The Three Common Profile Categories
The profile is the shape of the steel once it is roll formed/folded or pressed. It plays a large role in the look of your house.
We will discuss what options suit you best when we create the quote for your job.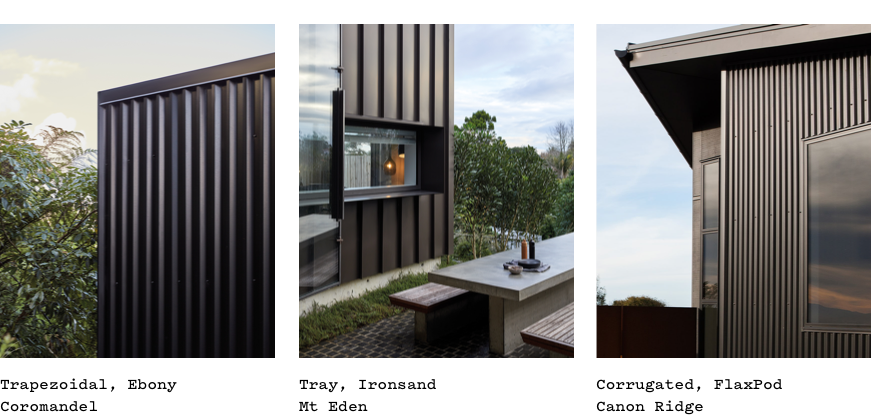 Inspired by New Zealand, loved by New Zealanders. A blend of classic, timeless shades and modern, on-trend tones.